LEGO pieces are pictured during a "Children Festival" in Naples, south of Italy, on November 17, 2013. AFP PHOTO / MARIO LAPORTA (Photo credit should read MARIO LAPORTA/AFP/Getty Images)(credit: MARIO LAPORTA/AFP/Getty Images)
MINNEAPOLIS (WCCO) —
Looking for family-friendly events to keep the kids busy this week? From LEGO building to a discount on paintball, there's plenty to do when it comes to opportunities for learning and fun. Read on for a rundown of what to do this week.
Hoodline offers data-driven analysis of local happenings and trends across cities. Links included in this article may earn Hoodline a commission on clicks and transactions.
Brick Fest Live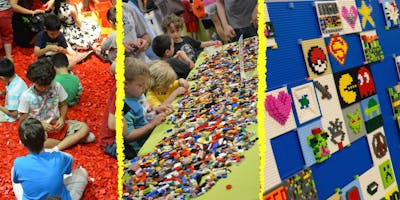 Join fellow LEGO enthusiasts by playing with over a million bricks. This fan experience is filled with hands-on attractions and activities engineered to inspire, educate and entertain.
There are multiple themes: The Glow Gallery, a way to look at LEGOs in a new light; Brick Fest Speedway, a customizable racetrack with LEGO cars; and Inspiration Stations. A video game arena, a miniature golf course and the world's largest mystery floor mosaic will also be on-site.
When: Saturday, Nov. 10, 10 a.m-5 p.m.; Sunday, Nov. 11, 10 a.m.-5 p.m.
Where: Saint Paul RiverCentre, 175 W. Kellogg Blvd.
Price: $15-$39.50. More ticket options available.
Click here for more details, and to get your tickets
Downtown scavenger hunt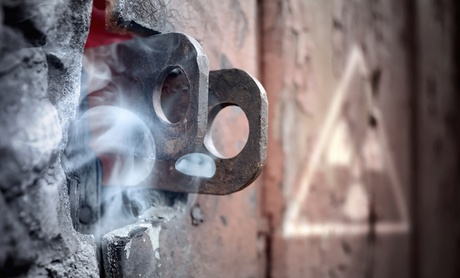 Explore the city during this 90-minute cellphone-guided scavenger hunt in which you get clues to save the city from a deadly virus outbreak. This deal is available to parties of four or fewer.
Where: 379 St. Peter St., Downtown St. Paul
Price: $22 (37 percent discount off regular price)
Click here for more details, and to take advantage of this deal
Paintball at Air Assault
Get a group of friends together for a game of paintball. Air Assault is the largest climate-controlled arena in the Midwest and uses non-staining, low-impact paintballs. The package includes paintball gun setup (marker, tank and loader), a protective paintball mask and 100 paintballs per person.
Where: 155 Eaton St., Concord – Robert
Price: $44 for two players (49 percent discount off regular price)
Click here for more details, and to score this deal
Comments